LOUISVILLE, Ky. (WDRB) — Senate Majority Leader Mitch McConnell's home in the Highlands area of Louisville was vandalized overnight.
Messages were written on the front of the home in red and white spray paint. The words "Weres my money" were spray painted on the front door in reference to McConnell blocking an effort to increase COVID-19 stimulus checks from $600 to $2,000.
Other messages were spray painted along the front porch, but the rest of McConnell's home appeared to be untouched. As of Saturday morning, Louisville Metro Police said it does not know who is responsible for the damage.
"I've spent my career fighting for the First Amendment and defending peaceful protest. I appreciate every Kentuckian who has engaged in the democratic process whether they agree with me or not," McConnell said in a statement responding to the vandalism. "This is different. Vandalism and the politics of fear have no place in our society. My wife and I have never been intimidated by this toxic playbook. We just hope our neighbors in Louisville aren't too inconvenienced by this radical tantrum."
Later in the afternoon, a group of protesters gathered outside of McConnell's home. The demonstration involved Black Lives Matter and supporters of President Donald Trump who joined together in disapproval of the Senate majority leader.
The group said they took no part in the vandalism. Many spoke out against McConnell blocking $2,000 stimulus checks while Americans are facing financial hardships because of the pandemic.
"I'm not just talking about Black people. I'm talking about people that are struggling in general," said Speak 4 Streets, a Louisville activist. "It can be white, Latino, orange, blue, whatever. If they're going to put you in office, then provide for the people. Help the people."
Damon Beckley with DC Under Siege created the original event on Facebook to protest the results of the 2020 presidential election. Wearing a Trump stocking hat, Beckley said he voted for McConnell but is fed up.
"Mitch McConnell, I want you to know that we do not appreciate your extraconstitutional, tyrannical rule," Beckley said.
At one point an LMPD officer drove by and took photos of protesters. The demonstration was at times loud, but it remained peaceful.
In a tweet reacting to the graffiti, the Republican Party of Kentucky said "there's no place in our politics for acts like this. Kentuckians deserve better and the Democrats should join us in condemning this act of vandalism."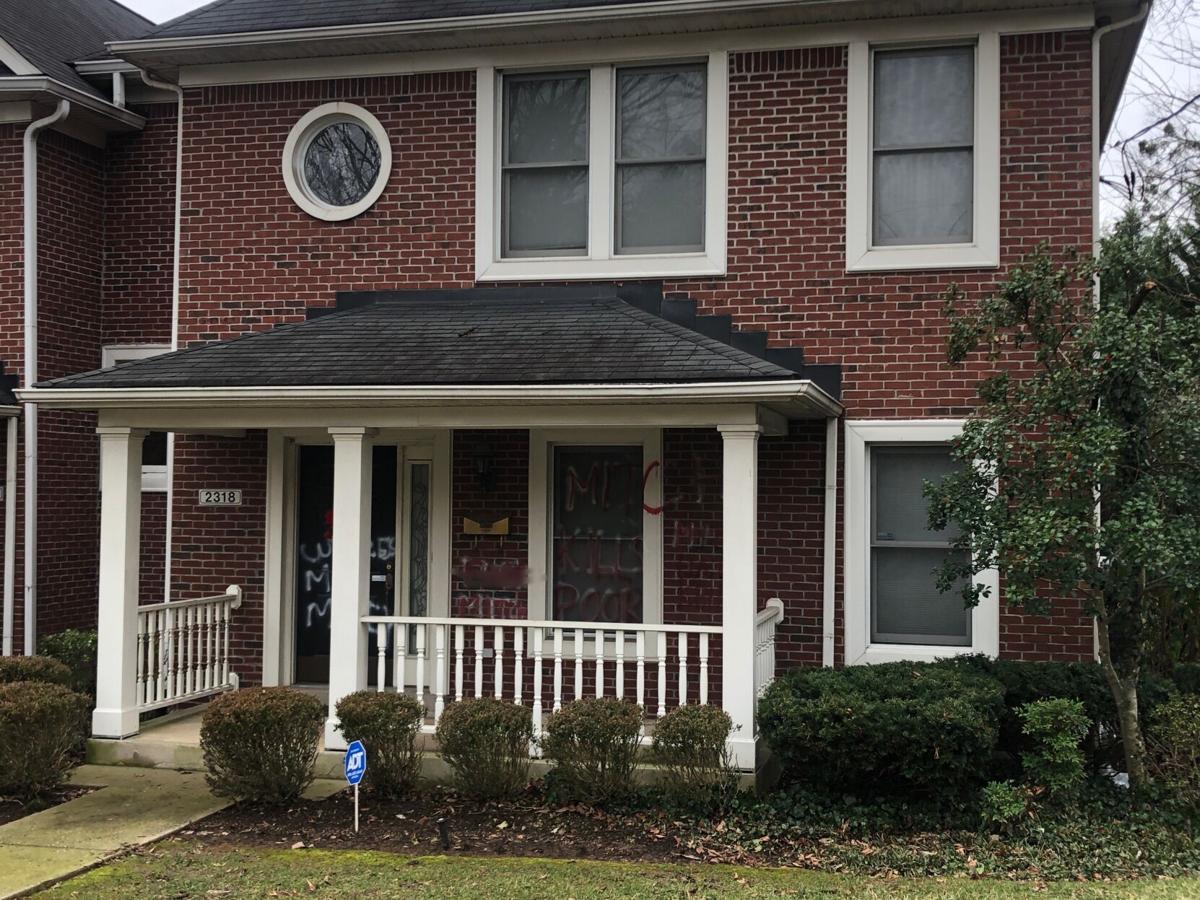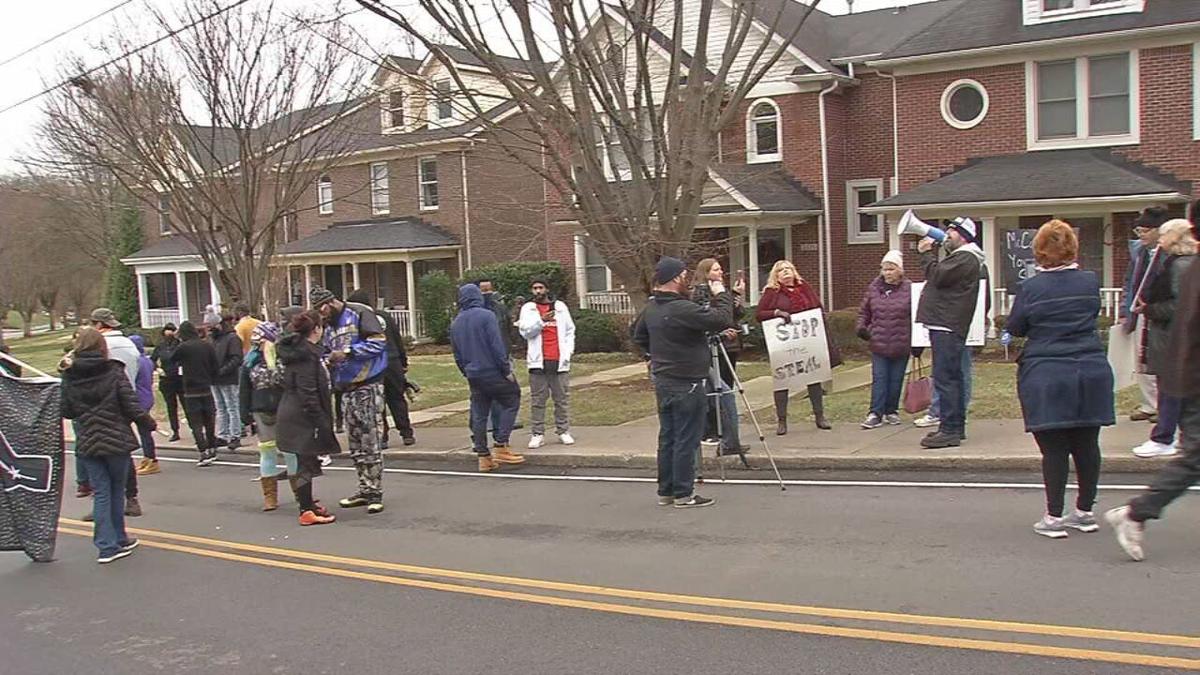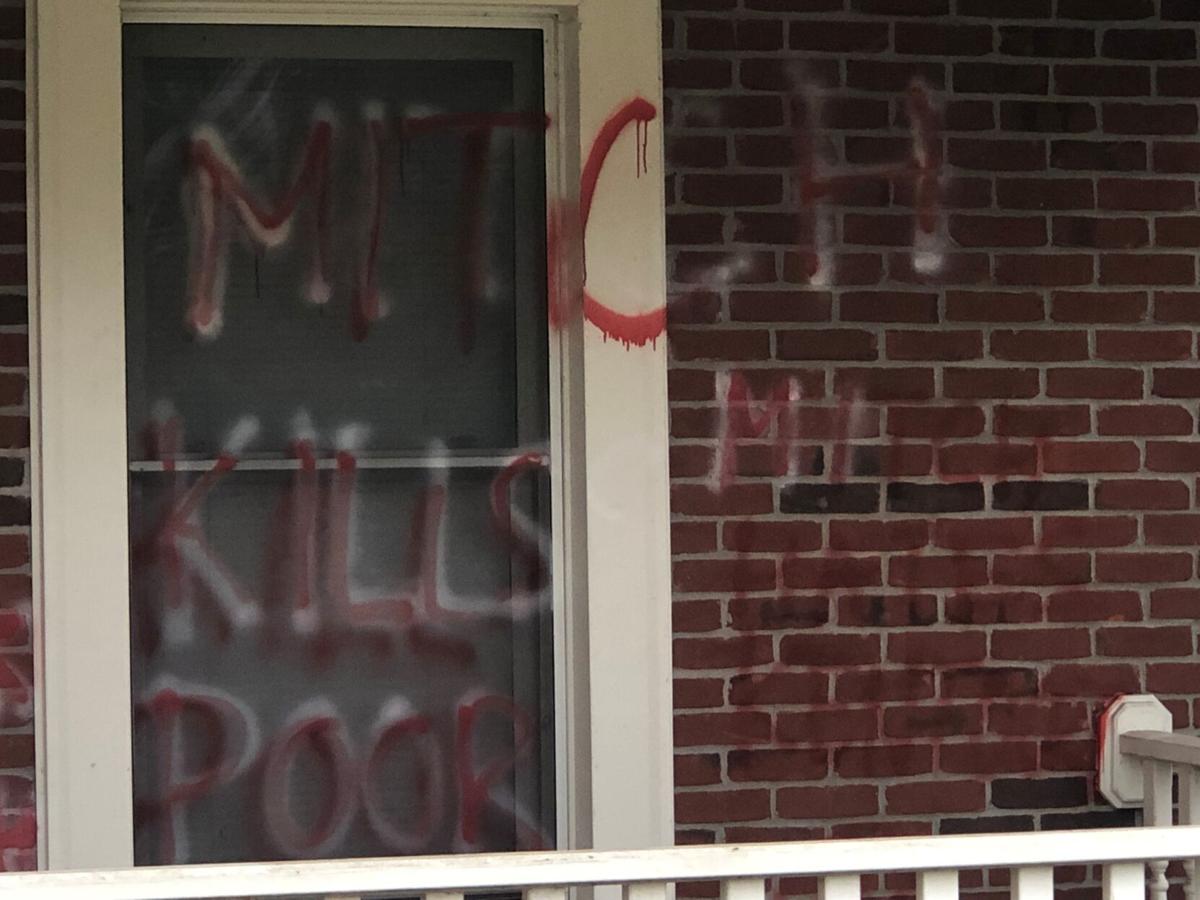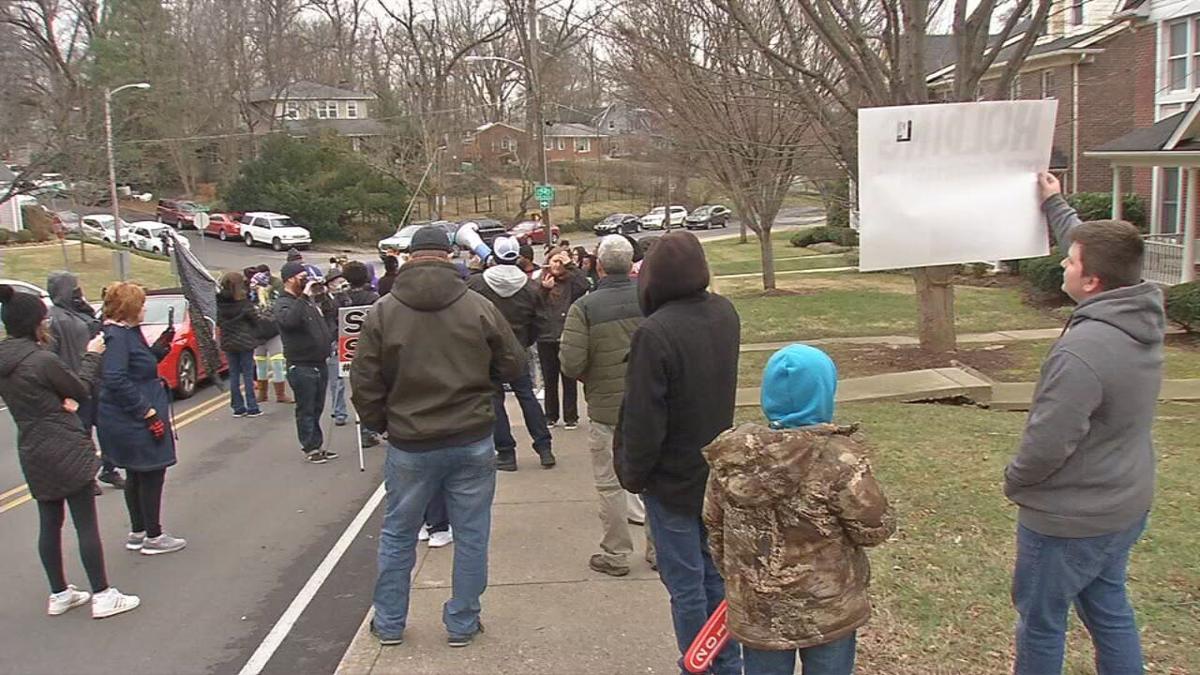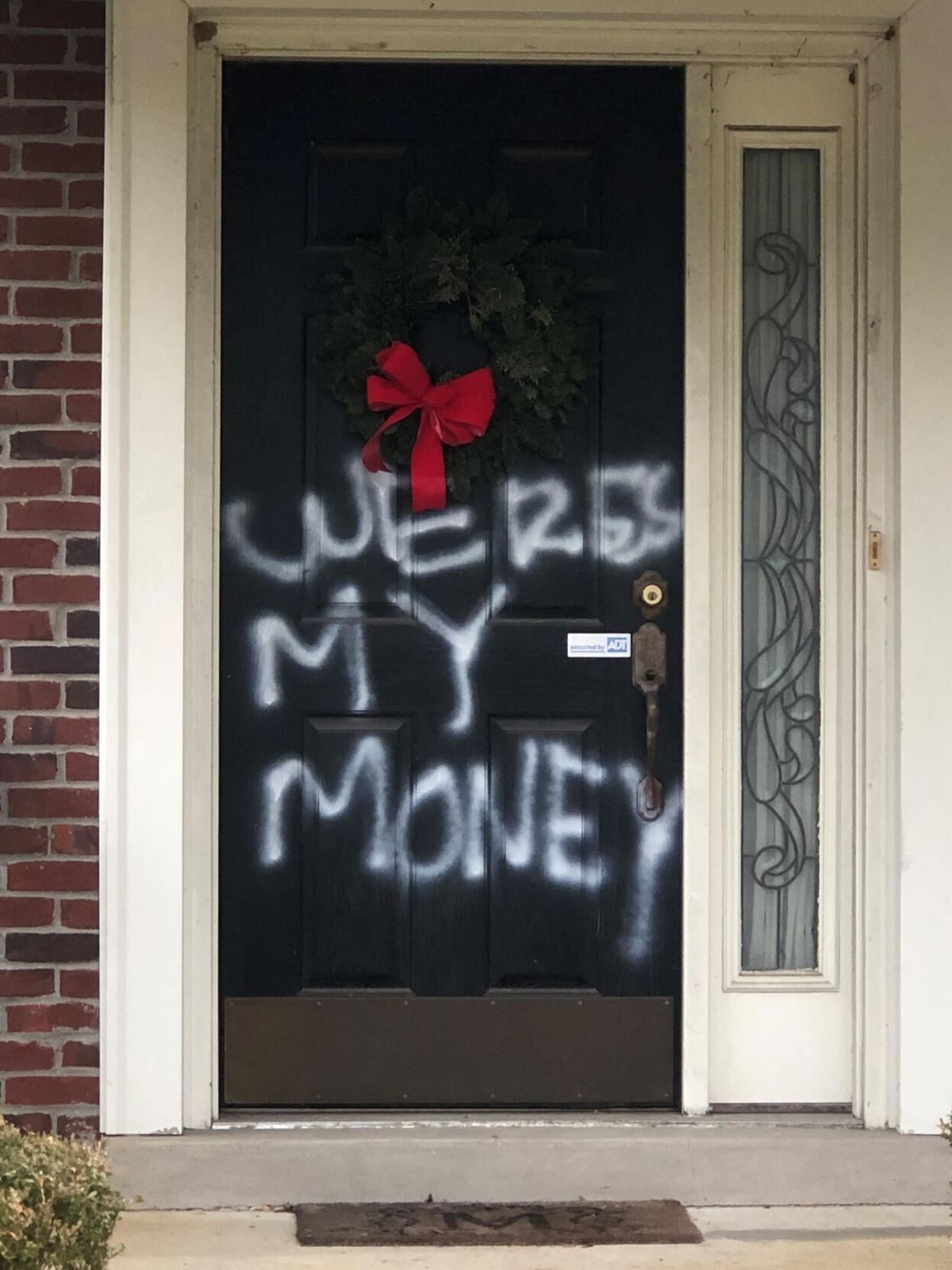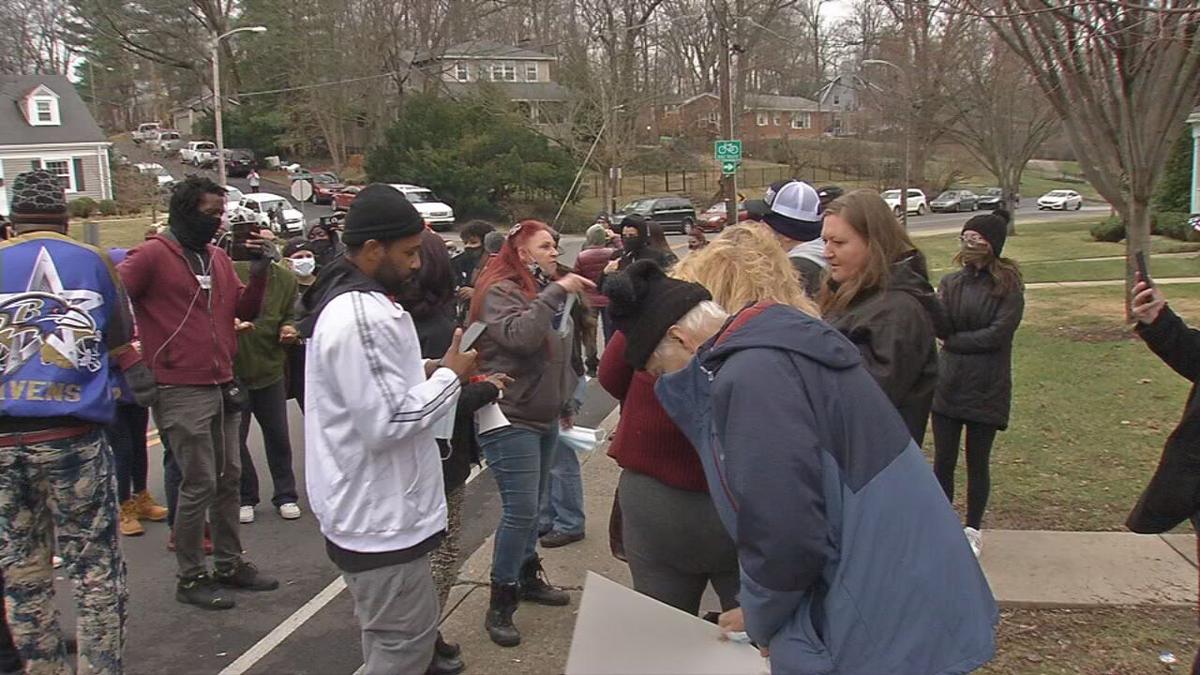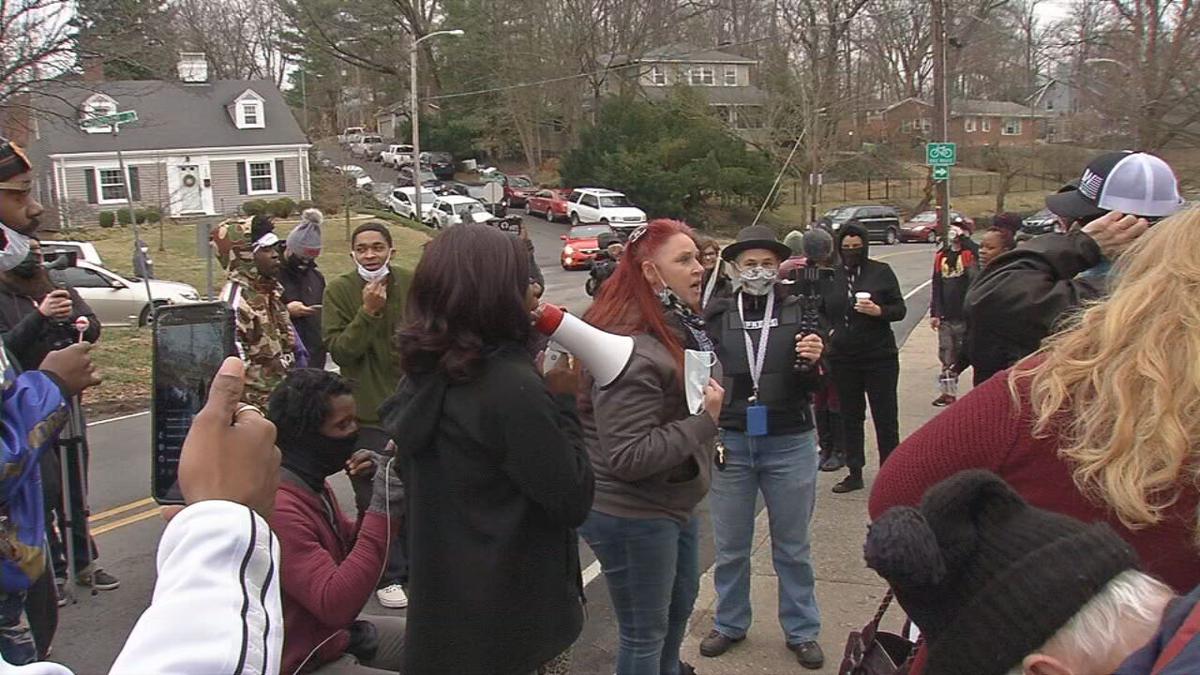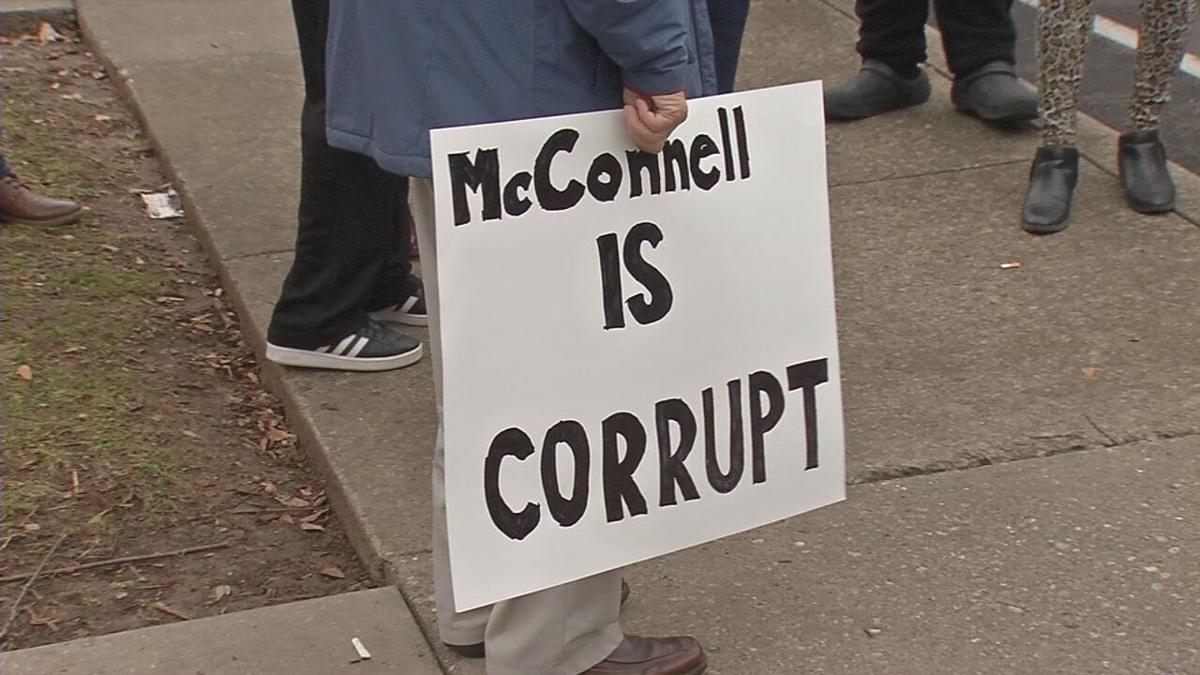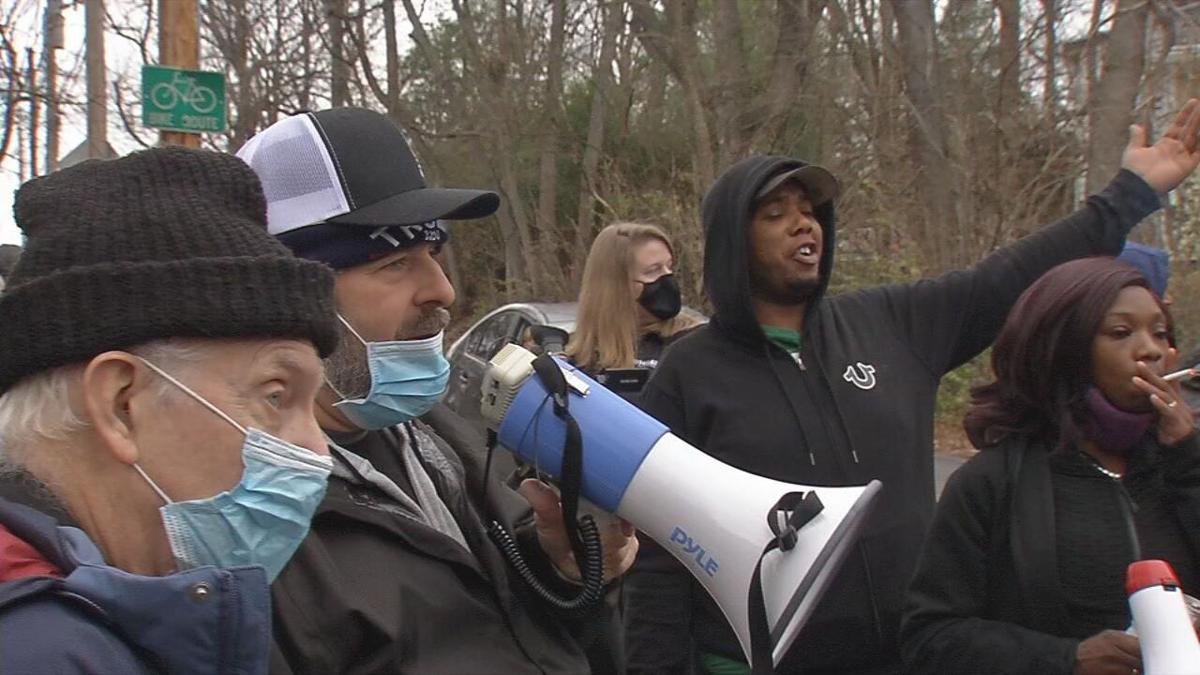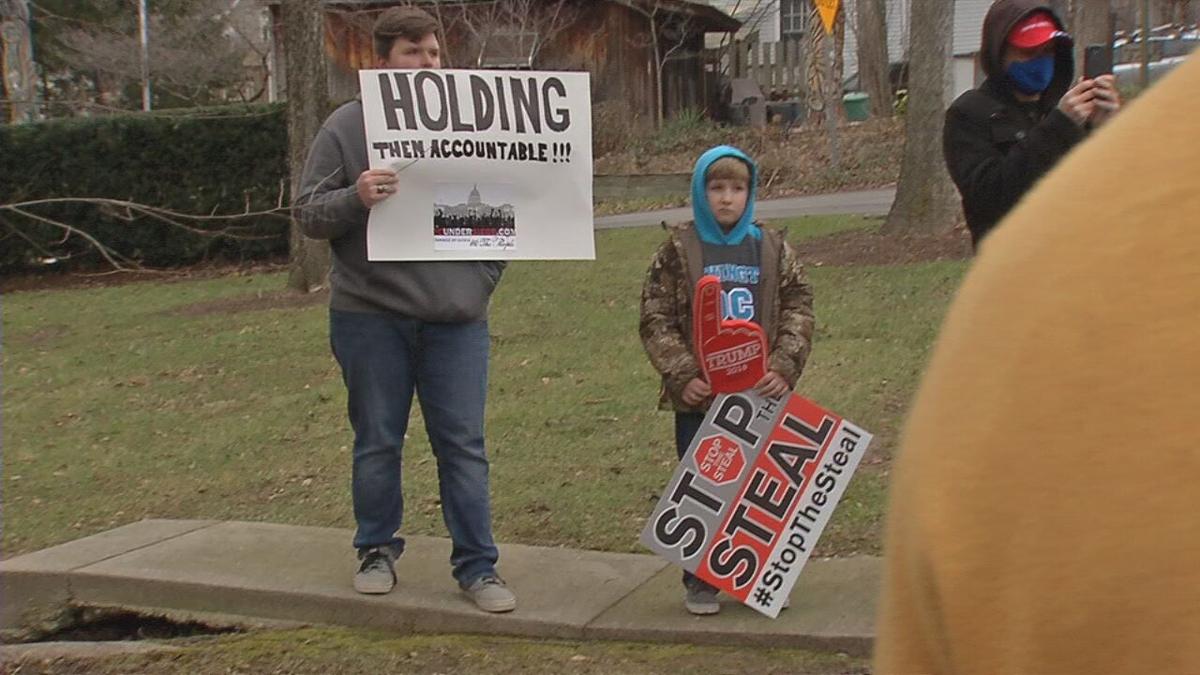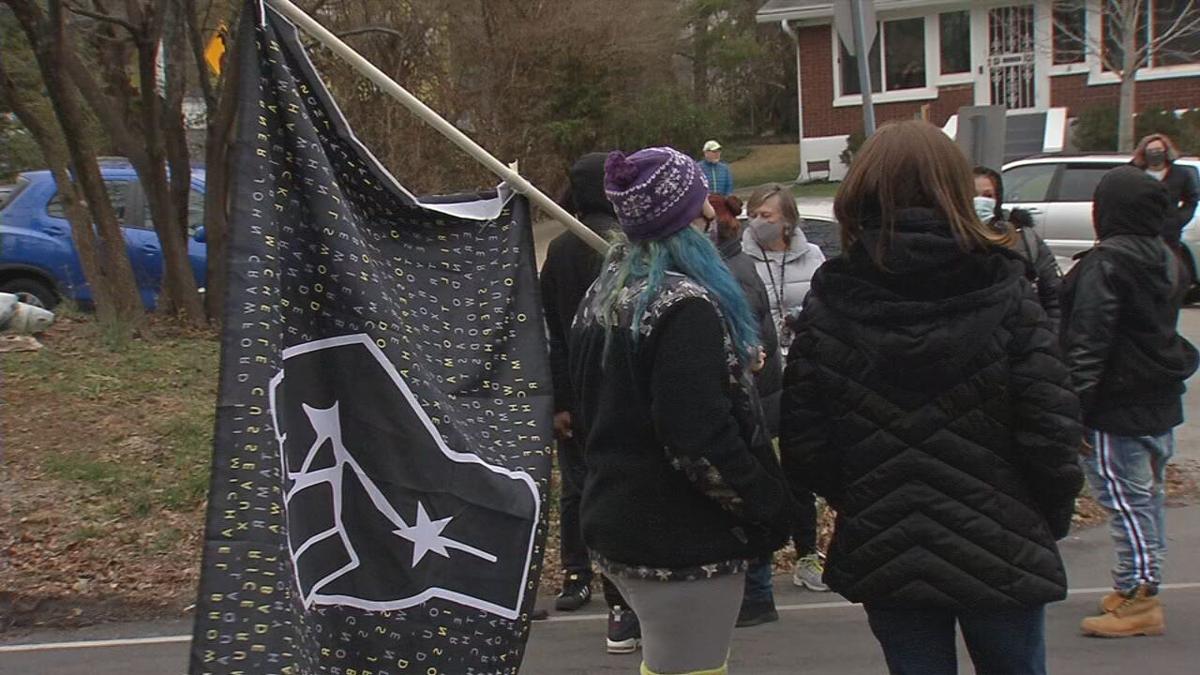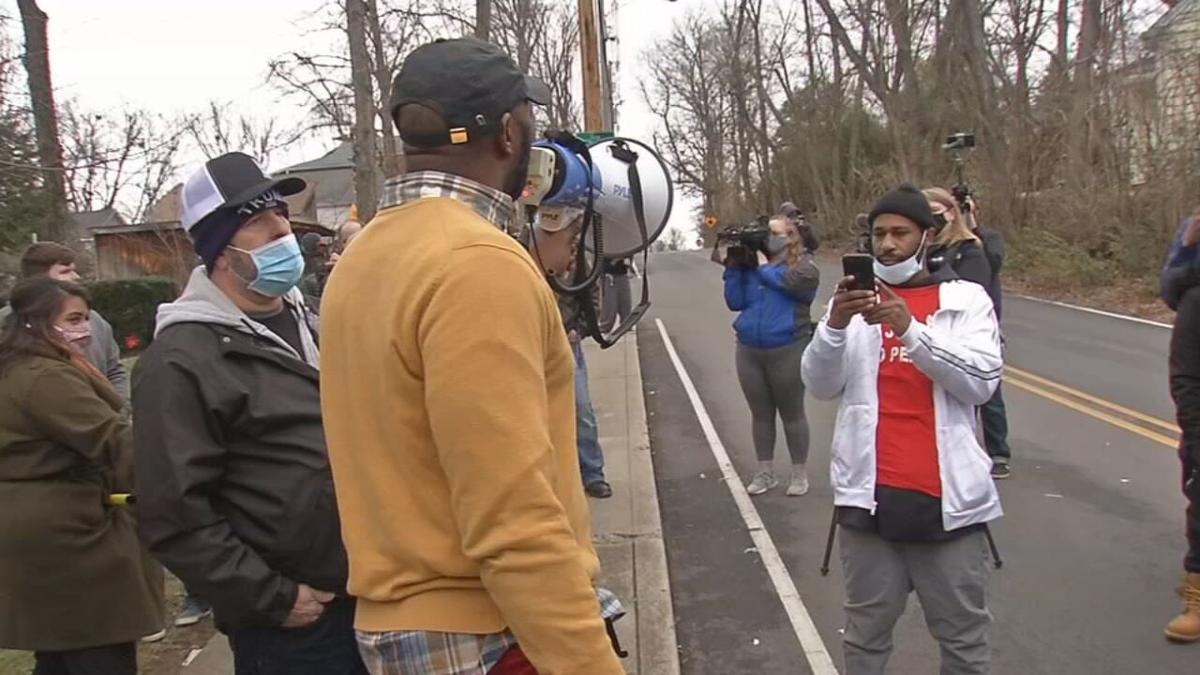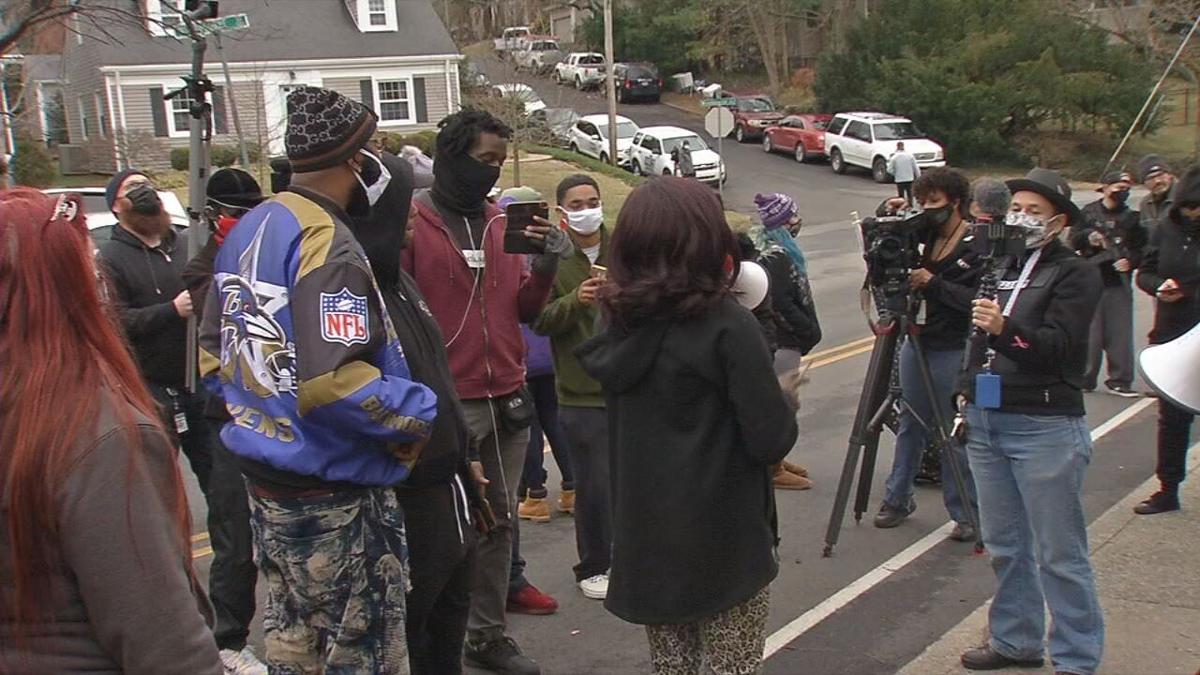 Louisville Mayor Greg Fischer also reacted to the vandalism, calling it "unacceptable and unproductive" in a tweet. Kentucky Agriculture Commissioner Ryan Quarles , meanwhile, tweeted, "Kentucky is better than this." 
House Speaker Nancy Pelosi's California home was also damaged overnight by paint and a pig's head was also left at the scene, according to reports. 
Related Stories: 
Copyright 2021 WDRB Media. All Rights Reserved.